March marketing is basically St. Patrick's Day, Mardi Gras, and March Madness, right? Wrong. In fact, there's a national day in March for that…
But what a good thing to be wrong about, right? Read on for:
A full list of March awareness causes, holidays, and national days.
Over 52 creative March marketing ideas for posts, promotions, events, and more.
Real examples from businesses across a range of verticals.
P.S. For marketing ideas for the whole year, check out the full creative marketing calendar from our friends at LOCALiQ.
March awareness causes
There are many awareness causes that you can use for March blogging, promotions, and social media marketing. You can post on or write about these topics throughout the month of March so you're not tied to a specific date. They include:
Health awareness: brain injury, breast implant, cerebral palsy, colorectal cancer, endometriosis, kidney health, multiple sclerosis, nutrition, trisomy
Food celebrations: caffeine, celery, flour, frozen food, noodle, peanut, sauce
Social & cultural: asset management, athletic training, cheerleading safety, craft, credit education, Irish-American heritage, social work, umbrella, women's history.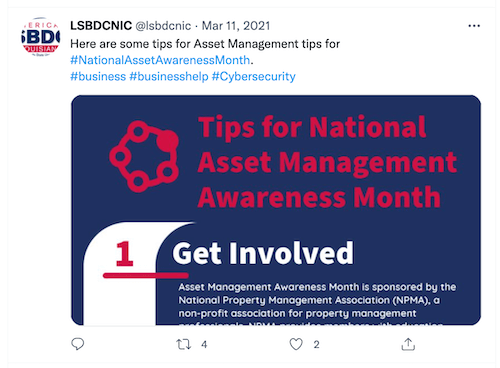 March national days and holidays
There's a full list of all days and dates at the bottom of this post, but here are some highlights:
Well-known: Fat Tuesday, Ash Wednesday, St. Patrick's Day, Daylight Savings, first day of spring, Pi Day, MLB Opening Day
Meaningful: Medal of Honor Day, Women's Day, Equal Pay Day, Vietnam Veterans Day, SBDC Day, Mom and Pop Business Owner Day
Fun: Dadgum That's Good Day, Everything You Think is Wrong Day, Something on a Stick Day, Virtual Vacation Day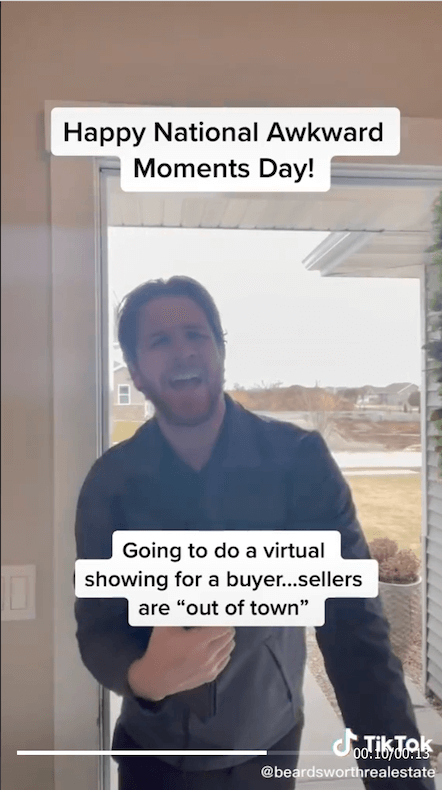 Monthly awareness March marketing ideas
Whether your business is directly related to any of the themes of March doesn't matter. With a little creativity, you can come up with a relevant and appealing post, campaign, or event for any audience. Let's take a look at some ideas.
National Reading Month
If content is king (or queen), then reading is the key to the kingdom. You can:
Share your favorite books and ask your followers to share theirs.
Ask for book recommendations.
Post a quote about reading or from your favorite book.
Run a book drive.
Women's History Month
Take some time in March to honor the women in your business or industry who have made an impact. For example:
Run an Instagram or Facebook giveaway where entrants share women of history and one line to describe their impact.
Feature famous females in your geographic and industrial niche.
Host a webinar or event run by women only or for women only, or both!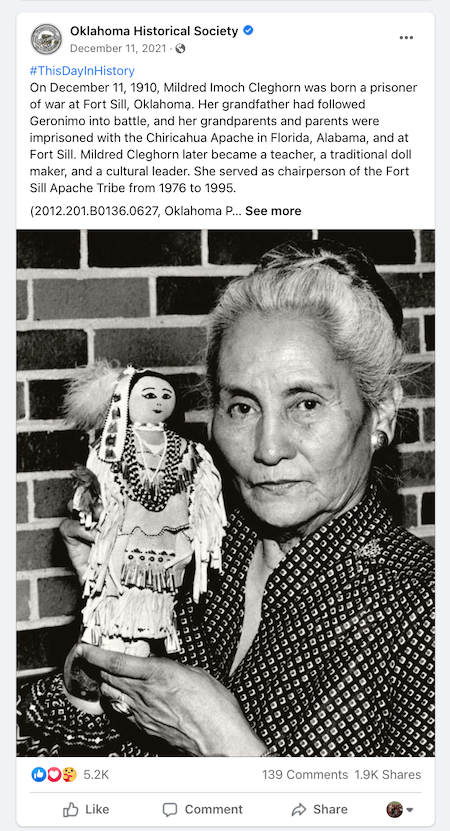 Caffeine Awareness Month
Lots of opportunities to have fun with this one across all the popular social media marketing platforms!
Run an appropriately themed blog, social post, or video series (stats that will wake you up, tips to ramp up your savings, energize, activate, roast, ramp up, etc.)
Guide your audience through a month without coffee, including tips on how to achieve the effects of caffeine, without caffeine. Or do it yourself and document your journey.
Run a weekly coffee chat series over Facebook Live.
Don't forget about other caffeine sources like tea, chocolate, soda, and energy drinks!
Explain something in your industry using a coffee analogy (dark, medium, light roasts, for example).
When in doubt, turn to the plethora of relatable coffee memes out there.
Credit Education Month
This is the perfect month for businesses in the finance category, but any business can take part:
Invite a guest speaker to run a webinar on improving your credit. This is relevant to anyone paying money to use your products or services.
Send out an email to your loyal customers playfully framed as, while you can't give credit tips, you can give them a $X credit on their account (March email subject line ideas here!)
Kill two birds with one stone and celebrate credit education with women's history.
International Women's Day
International Women's Day exists to celebrate women's achievement, raise awareness against bias, and take action for equality. Each year has a different theme, which you can learn about at internationalwomensday.com.
Share a brief history lesson on a female or group of women in your field or niche.
Ask your followers to share stories of influential women in their lives.
Use the year's designated hashtag in your posts,
Introduce your customers to the women behind the scenes at your business.
National Nutrition Month
This is a great time for restaurants, health food suppliers, and fitness centers to market their products and offerings. You can:
Provide nutrition tips and healthy recipes through blog posts or email newsletters.
Run a special deal on your healthiest products.
You can also be a bit tongue-in-cheek and describe your business as "food for the soul" or highlight true health benefits your services provide that nourish your body or mind.
Share the latest research and facts and use hashtag #eatright and #NNM to get your posts noticed and shared.
March Madness
The NCAA men's college basketball tournament tips off in March. There are plenty of ways to get into the spirit:
And even if you have nothing to do with sports, you can still take part. If a bridal boutique, an event planning company, and a dog treat business can find a way to jump on the bandwagon, anyone can.
National day March marketing ideas
Let's move on to the specific days in March that make great opportunities for promotions and local marketing.
First Day of Spring (March 20)
For those of us in seasonal climates, the first day of spring is always an exciting time, so take advantage of it with ideas like these:
Get people in the spirit with pastel-rich images on Instagram.
Run a sidewalk sale, regardless of the weather. If it's chilly, you can offer hot tea and coffee. If it's raining, get a tent. Make it a fun "determined to stay positive" event.
Start a spring series on YouTube or refresh your YouTube channel trailer with a spring theme.
Employee Appreciation Day (first Friday)
A little recognition can go a long way in maintaining your employees' morale and productivity. Plus, high-spirited and engaged employees make for happier customers. Here are some ways to celebrate:
Introduce your team members in an Instagram Story or carousel post, with a little something about what each one brings to the table.
Ask your employees some fun questions and put a write-up of their answers into a blog post.
For B2B marketing, remind your customers to express their appreciation for their employees.
Keep in mind also that these types of gestures make your business more appealing to potential customers because they humanize your brand.
National Day of Unplugging (March 4)
The first Friday of March is National Day of Unplugging and the perfect day for marketing your spa, yoga studio, or fitness center. Encourage people to visit your facility—offer a special deal for that day—and give people a chance to disconnect from the busy world of the internet and smartphones.
Pi Day (March 14)
Pi Day is March 14 (3.14), not to be confused with actual Pie Day on December first of every year. Ideas for this mathematically magnificent day:
Schools, daycares, and after school programs can teach children about math and host fun Pi Day events.
Bakeries and restaurants, why not add an "e" onto the end anyway and run specials on pies or pie baking classes.
Pi is used for measuring circles. Artists and designers can promote circular or geometric art.
Find different ways to use the numbers in pi. For example, run a sale of three days, 14 products, 15% off.
St. Patrick's Day (March 17)
The luck of the Irish is here on March 17 for St. Patrick's Day.
Get involved in your community by participating in St. Patrick's Day parades or Shamrock Shuffle fun runs that are going on. Make sure to use the event's hashtag to get your posts found by new followers and promote your business.
Have a green clothing contest in your office and share it on social media.
Give customers wearing green a special discount or prize for taking a picture and tagging your business.
Get festive and invite your followers to drop in for limited-time offerings inspired by the luck of the Irish.
Run a contest and invite people to test their luck! To get more Instagram followers, have them tag someone else in a comment on your post.
Write a thought leadership piece about luck.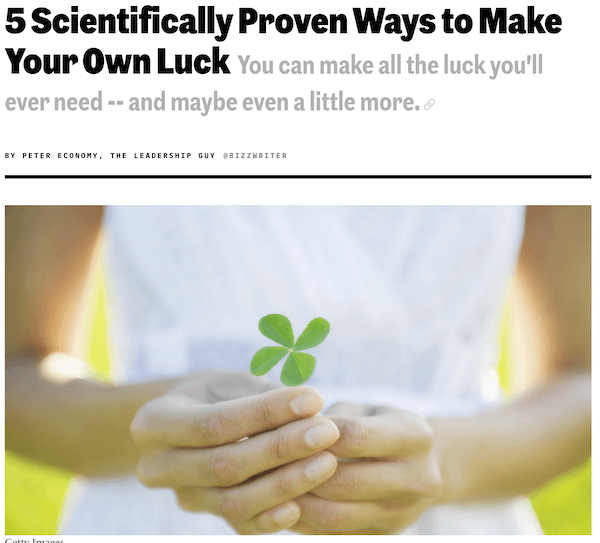 International Puppy Day (March 23)
Marketing isn't one-size-fits-all, except when it comes to puppies. Everyone.loves.puppies.
If you've got a dog-friendly business, snap photos of patrons and their pups and post them to Instagram, tagging your customers to cultivate those relationships.
Offer a one-day sale to new customers and show off the pups you currently walk or pet sit on social media. Make sure to hashtag your location to get your posts discovered by nearby potential customers.
You don't have to necessarily be a dog walker, groomer, daycare, or sitter. Show off your employees' pups or, take photos of your own and share with your followers and give people a more personal view of your life.
Earth Hour (March 26)
Participate in the movement to have an electricity-free hour this day. From 8:30-9:30pm, countries around the world will be lighting candles and going dark on electricity. Get your business involved in your local Earth Hour event in your city, or, if there isn't one, start it! Participating in community activities is a great marketing strategy and a good way to get your business name out there (creative business name ideas here!).
Mom & Pop Business Day (March 29)
How could we miss this one? Here are some ideas:
Remind your followers to shop local on this small business-friendly holiday.
Toot your own horn (ideally in conjunction with the above strategies).
Promote your favorite local partners or even just neighboring small businesses.
Ready for more marketing ideas?
Check out LOCALiQ's roundup of March social media holidays and ideas or take a look at the other months in our series:
Full list of March marketing national days
As promised, here are the days and dates, courtesy of National Day Calendar.
March 1
Dadgum That's Good Day
Horse Protection Day
Minnesota Day
Peanut Butter Lover's Day
Pig Day
Self-Injury Awareness Day
Pancake Day – IHOP – Changes Annually (March 1, 2022)
Fat Tuesday – Day Before Ash Wednesday
Paczki Day – Day Before Ash Wednesday
Fastnacht Day – Day Before Ash Wednesday
March 2
Old Stuff Day
World Teen Mental Wellness Day
Read Across America Day (Dr. Seuss Day) – if on weekend, moves to closest school day
Ash Wednesday– Changes Annually
March 3
Anthem Day
I Want You to Be Happy Day
Mulled Wine Day
Soup It Forward Day
Hospitalist Day – first Thursday
March 4
Marching Music Day
Grammar Day
Hug a G.I. Day
Pound Cake Day
Sons Day
Tartar Sauce Day – Friday after Lent begins
Day of Unplugging – first Friday
Dress in Blue Day – first Friday
Speech and Debate Education Day – first Friday
Employee Appreciation Day – first Friday
March 5
Absinthe Day
Cheese Doodle Day
Multiple Personality Day
March 6
Dentist's Day
Dress Day
Frozen Food Day
Oreo Cookie Day
White Chocolate Cheesecake Day
Finisher's Medal Day – first Sunday
March 7
Be Heard Day
Cereal Day
Crown of Roast Pork Day
Flapjack Day
March 8
International Women's Day
Oregon Day
Peanut Cluster Day
Proofreading Day
March 9
Barbie Day
Crabmeat Day
Get Over it Day
Meatball Day
Registered Dietitian Nutritionist Day – second Wednesday
March 10
Blueberry Popover Day
Mario Day
Pack Your Lunch Day
Women and Girls HIV/AIDS Awareness Day
World Kidney Day – second Thursday
March 11
311 Day
Funeral Director and Mortician Recognition Day
Johnny Appleseed Day
Oatmeal Nut Waffles Day
Promposal Day
Worship of Tools Day
March 12
Baked Scallops Day
Girl Scout Day
Plant a Flower Day
Working Moms Day
March 13
Coconut Torte Day
Earmuff Day
Good Samaritan Day
Jewel Day
K9 Veterans Day
Open an Umbrella Indoors Day
Daylight Saving Time – second Sunday
March 14
Children's Craft Day
Learn About Butterflies Day
Pi Day
Potato Chip Day
Write Down Your Story Day
Napping Day – Day after Return of Daylight Savings Day
March 15
Everything You Think is Wrong Day
Kansas Day
Pears Helene Day
Shoe the World Day
World Social Work Day – third Tuesday
Equal Pay Day – Changes Annually
March 16
Everything You Do Is Right Day
Artichoke Hearts Day
Curl Crush Day
Freedom of Information Day
Panda Day
SBDC Day – third Wednesday
March 17
Corned Beef and Cabbage Day
St. Patrick's Day
Farm Rescuer Day – third Thursday
Absolutely Incredible Kid Day – third Thursday
March 18
Awkward Moments Day
Biodiesel Day
Lacy Oatmeal Cookie Day
Sloppy Joe Day
Supreme Sacrifice Day
March 19
Backyard Day
Certified Nurses Day
Chocolate Caramel Day
Let's Laugh Day
Poultry Day
Corn Dog Day – first Saturday of March Madness
Quilting Day – third Saturday
March 20
Native HIV/AIDS Awareness Day
Proposal Day
Ravioli Day
World Flour Day
Spring Begins
March 21
California Strawberry Day
Common Courtesy Day
Countdown Day
Fragrance Day
French Bread Day
Single Parent Day
World Down Syndrome Day
March 22
Bavarian Crepes Day
Goof Off Day
West Virginia Day
American Diabetes Association Alert Day – Fourth Tuesday
Ag Day – Changes Annually
3-D Day – third day of the third Full Week
March 23
Chia Day
Chip and Dip Day
Near Miss Day
Melba Toast Day
Puppy Day
Tamale Day
March 24
Chocolate Covered Raisin Day
Cheesesteak Day
Cocktail Day
March 25
Lobster Newburg Day
Medal of Honor Day
Tolkien Reading Day
March 26
Epilepsy Awareness Day – Purple Day
Nougat Day
Spinach Day
March 27
International Medical Science Liaison Day
Joe Day
Scribble Day
Spanish Paella Day
March 28
Black Forest Cake Day
Something on a Stick Day
Triglycerides Day
Weed Appreciation Day
March 29
Lemon Chiffon Cake Day
Mom and Pop Business Owners Day
Nevada Day
Vietnam War Veterans Day
March 30
Doctors Day
I Am in Control Day
Pencil Day
Take a Walk in the Park Day
Turkey Neck Soup Day
Virtual Vacation Day
Little Red Wagon Day – Last Wednesday
Manatee Appreciation Day – Last Wednesday
March 31
Bunsen Burner Day
Clams on the Half Shell Day
Crayon Day
Prom Day
Tater Day